The journey of faith is a deeply personal one.
Whether you are a committed Christian, or someone who is simply aware of a spiritual presence in your life, or someone in 12 Step recovery through the power of the God of your understanding, or someone in the challenging process of discerning a call to ministry or other significant change in life direction, you will feel at home here.

"Where is God in this?" we might ask.  God reveals himself to us in many ways.  We become closer to the will and the love of God as we learn to see God's movement in our life experience.  Often God is never closer to you than when you are suffering with great difficulties.
For many who work with me in therapy, faith is not a part of their lives,  It does not need to be for healing to occur.
However if you believe in God's healing presence and are looking for an experienced companion on your spiritual journey, you have come to the right place.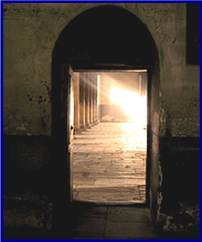 God gives us everything we need to be happy in the present moment, no matter what the evidence to the contrary may be.  A good spiritual director helps us to sustain that trust.                                                                                                                ~ Thomas Keating