Lasting Love….  Simple things that matter….
1. Never try to communicate when you are both angry.
2. Never yell at each other unless the house is on fire!
3. If one of you has to win a point, let it be your spouse.

4. If you have to criticize, do it lovingly.
5. Never bring up mistakes from the past.
6. Neglect the whole whole world rather than each other
7. If you want this relationship, fight for it not against it.
8. Never go to sleep with an argument unsettled,  at least, affirm your commitment to resolve it positively for both.
9. When you say something hurtful, STOP, admit it, ask for forgiveness.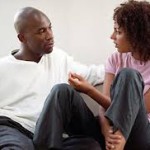 10. Own up to your part in the problem, what are you doing to make the situation worse?  How and what would you LIKE it to work out when you have this happen?

11.  "It takes two to make a quarrel, and the one in the wrong is usually the one who does the most talking."  Instead, listen carefully, to see your partner's perspective.
12.  When it's over, let it go, forgive, do your part now for change.  Thank you partner for sticking with it, and with you!
And if you need help, take initiative and get it!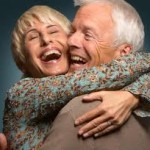 … it (really) doesn't have to be this way.