With a doctorate in Pastoral Counseling and a Masters in Social Work, I approach problems with a realistic optimism and an enduring faith in our human capacity to change and grow. I have been in practice since 1981.
What I offer: I will work collaboratively with you in psychotherapy, primarily from a psychodynamic perspective. Within a compassionate and ongoing relationship, we work together to gain insight into your life experience and present day struggles — the desires, feelings, difficulties, thoughts, beliefs and defenses that have brought you to therapy at this time. I am here for you.
Most of our deepest wounds in life occur through relationships. What develops in us from early and necessary adaptations to difficult life circumstances continues, unconsciously, to complicate and limit our capacity to make choices that work and to have the freedom to change in ways that matter.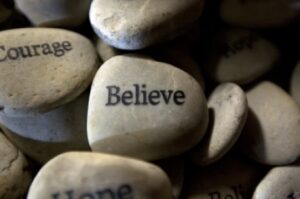 Most often you will emerge from our sessions feeling more hopeful, stronger, and more self-aware. Sometimes, you may feel uneasy as you consider a new insight, or feel somewhat emotionally raw from exploring a painful experience.
There is tremendous value in talking through your ideas, problems, and feelings with a psychotherapist who has the experience, training, and expertise to understand what you are going through. Together we will collaborate, helping you to make the life changes that matter to you the most. 
*            *             *            *           *              *
My areas of specialty include: 
Depression
Anxiety
Grief and Loss
Life Transitions
Couples and Troubled Relationships
Trauma and Re-integration
LGBTQIA+ Issues
Addiction and 12 Step Recovery
Mindfulness and Meditation
Disordered and Compulsive Eating
Today my work in therapy integrates perspectives and techniques from Internal Family Systems, Compassionate Inquiry, and Mindfulness Practice and Meditation.  The following Approaches page provides further information on these perspectives.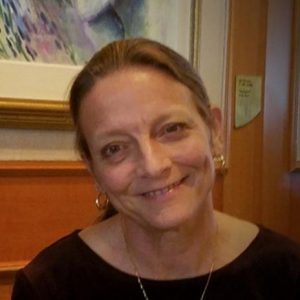 Listed as One of the Area's 17 Top Therapists in Baltimore Magazine:
"Dr. Gaffney is known for her warmth, faith, humor and creativity when helping people face difficult life problems. From personal experience, she would tell you that sometimes life takes some very surprising and painful turns, and that only with help and determination do we come to understand how to go forward into what is as yet unknown . . .  so often, this is how we grow stronger, more flexible and resilient, and able to recognize patterns in ourselves and our relationships with others that contribute to or diminish our happiness.  And find hope again."