If you struggle to handle yourself well when angry, we offer a one-day educational group that will help you learn to think and respond, differently.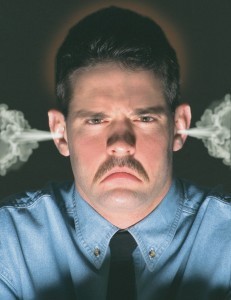 When strong anger takes over our thinking, we often say and do things that increase rather than resolve the situation.  We fall into blame, and judgment.  We stop listening, all the while expecting to be heard by the one we are accusing!  We counter-attack.  Sadly, although anger can feel like a well justified release, we all too often lose rather than gain the very choices we wanted in the first place.  If you see this in your life, this workshop will help
Beyond Anger Management provides participants with an in-depth look into the emotion of anger and how it is working in their lives.  Participants learn how to establish goal-directed thinking, and respond to anger in constructive ways that enable communication. Each section offers a potent cognitive re-construct for thinking problems through in a new way and provides necessary tools for participants to use in real-life situations.
This popular one-day workshop is taught from a cognitive behavioral approach and is comprised of six parts:
Communication Skills

Becoming Curious

Thinking Controls Behavior

Understanding Feelings

Beyond Anger Management

Freedom from the Need to Control.
This course is approved for court-required Anger Management referrals.
A certificate of completion will be given at the conclusion of the workshop.
Beyond Anger Management is offered  on the first Saturday of each month. The Workshop is currently offered live online by using Zoom. The cost is $350 on the day of the workshop and $300 if registered and paid before the day of the workshop.
To register, call 443-300-6131 for more information and to register.  We can accept credit or cash payment, we are unable to accept checks.