… finding hope in every difficult situation.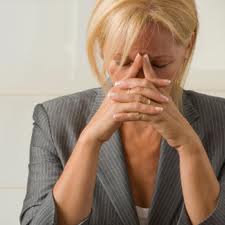 Depression

Anxiety

Trauma

Grief and loss

Guilt and shame

Low self-esteem

Relationship recovery

Addictions

Managing tension and stress

Spirituality
Have you come to a point in your life where you are uncertain what to do next, or how to feel about experiences in your past or present that keep repeating themselves in your life? 

Are you having difficulties with a major life change, in relationships, loss, stage of life, career, or having persistent anxiety or depression? In trying to resolve these problems yourself, do you find that you keep coming around to the same feeling of being stuck, or misunderstood?
These are just some of the reasons why you might look for a trained professional with expertise in change.

  A therapist who will explore painful issues with you skillfully, and with guidance and compassion.  Or help you with a solution-focused approach to a specific concern. Or offer you a safe place to put into words those experiences in life that you have as yet been unable to talk about and work through.
At the outset, the process of individual counseling with a therapist may be both encouraging and yet unfamiliar or anxiety producing for many people. 

In the first few sessions, you will set the pace and focus on what you want to communicate, freely and in response to my questions about your life experience.  After you make an initial appointment I will ask you to complete a confidential Intake form designed to collect important information about your life and self-perception.  You would bring this with you to our first meeting.
Generally sessions are scheduled once per week at an regular time that is mutually available.  Most often you will emerge from our sessions feeling feel hopeful, stronger, and more self-aware. Sometimes you will feel uncertain as you consider a new insight, or sadly relieved as you release experiences from the past, or somewhat emotionally raw from exploring a painful experience.
There is tremendous value in talking through your ideas, problems, and feelings with a psychotherapist who has the experience, training and expertise to understand what you are going through, and help you create a plan to turn your life around.
My work is characterized by intuition, compassion, optimism and collaboration. 

I primarily use techniques adapted from psychodynamic theory, cognitive behavioral theory, interpersonal neurobiology, and mindfulness practice.  This integrated perspective creates a powerful lens through which we can understand your inner life, your history, your strengths and struggles with more clarity.
Out of this understanding comes a greater capacity to make the changes you desire,

increased confidence and self-awareness, and a greater ability to connect on a more honest level in all interpersonal relationships…  an opening door for continuing emotional and spiritual growth.

Remember . . . it really doesn't have to be this way.


                                  …  it doesn't have to be that way.